●
●
Lifestyle
Spending
Accounts (LSA)
Flexible benefits as diverse as your team
●

●
●
Employee-Built Wellness Programs
Edenred's Lifestyle Spending Accounts (LSA) are flexible wellness solutions that provide employees with coverage for their choice of wellbeing options. 
From fitness to meals, education to entertainment, family to pets and more, Lifestyle Spending Accounts help stressors go down while productivity and wellbeing go up. Employers customize the coverage and set limits. Employees choose which wellness is right for them and pay with subsidies and exclusive discounts.
 Lifestyle Benefits let you support each person on your team the best way possible: with options they actually want to use.
Companion to More Than

1 Million

Employees
at

10,000+

Companies Nationwide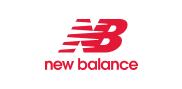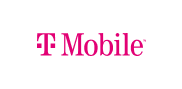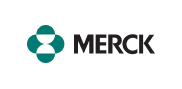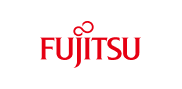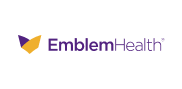 Why Offer Lifestyle Benefits?
Celebrate your team's individuals
Traditional benefits are reactionary and prescriptive. Edenred's LSA accounts encourage employees to use benefit funds on activities and options that matter most to them.
Give employee morale a boost
Providing choice sends a clear message to the entire team: individual well-being is essential to the health of the organization.
Enhance engagement and productivity
With no hoops to jump through or strict requirements to meet, engagement with this self-directed wellness program is enjoyable — and higher.
Differentiate employer brand
As the employer, you determine which coverage areas align with your brand and choose solutions and limits that set you apart from the competition.
Discover how Edenred meets your company's goals and values
Flexible options beyond traditional "wellness"
One card for all Edenred benefits plans
Customer service in English and Spanish — chat or phone
Integration with most payroll systems
World-class tech and support teams
Ticket Restaurant, meal-allowance add-on
Edenred-exclusive discounts
Employer-determined funding frequency
Employer-set limits for geo eligible days, spending limits
Included in Edenred's Lifestyle Benefits
Finally, an Employee Wellness Program Everyone Can Love
Employee Participation Goes Up…
Flexible-use options make Edenred's Lifestyle Spending Accounts an easy opt-in choice for employees.
…And They Save Money on Things They Love
Every Edenred partner provides exclusive discounts that participants can use with or without employer subsidies.
Wellness may look different for every employee but results are universal: stress drops, well-being improves, productivity and morale soar.
Employer customization helps coverage selections align with the employer brand. Controls allow you to set geo-restrictions, eligible days, and spending limits, too.
…And Differentiate Their Employer Brand
Providing individual choice sends a strong message to the team you want to retain and the recruits you want to hire.
How Edenred's Lifestyle Spending Account Works Across Your Organization
All Edenred benefits are accessed and managed on-the-go via app or web portal and with a single debit or prepaid card—Edenred-exclusive discounts included!
No more a la carte solutions! With Edenred, HR teams can work on one platform with a single provider —and years of benefits experience.
Employer controls let you decide which benefits best align with your brand. Flexible coverage and individual choice increase participant engagement.
Edenred benefits solutions meets all global data security standards (including GDPR), are FDIC insured, SOC 2 Type II certified, and PCI compliant. 
Who doesn't love a pre-paid meal?
The Ticket Restaurant add-on lets you give employees a monthly meal allowance. Funded through a prepaid card, employees can grab lunch or healthy snack options during work hours. This virtual cafeteria works at restaurants, groceries stores, and through food-delivery apps.
Is it any wonder why Ticket Restaurant is the most popular perk in the 35 countries where Edenred operates?
Employees Save Even More with Edenred-exclusive Partner Discounts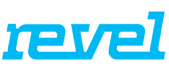 Secure Financial Transactions Plus Data Security in Every Edenred LSA
 GDPR-equivalent data security   
  Proprietary payment platform
  SOC 2 type II certification
  PCI compliant
  FDIC insured
●

●

●
Why Do Companies Offer Edenred Lifestyle Spending Accounts?
Find out why Edenred was the natural fit.
One Card. One App. And One Intuitive Way to Manage Everything.
All Edenred Benefits plans, including LSAs, Commuter Benefits, Claims Reimbursement, AnytimePay, Micromobility and Ticket Restaurant add-ons work together and are managed through a single app. 
Participants take control of their own accounts, view funds, access discounts, and connect with customer service in a single place with a single login — and just one benefits card to keep track of.
HR and benefits teams work with a single vendor — Edenred. No more juggling a la carte solutions from different vendors. Data is safe, transactions are secure, and plans are backed by Edenred's experience: 35+ years developing benefits plans that employees truly enjoy using.
Lifestyle Spendings Accounts and LSAs Are Just One Thing We Do
Edenred is a multi-benefit provider offering a wide-range of workplace solutions including Commuter Benefits, LSAs, Anytime Pay, and Claims Reimbursement. All plans work together seamlessly to make employees' days a little nicer.
10,000+ U.S. employer employers

1 million U.S. employee participants

Global presence, operating in 45 countries


ADA-compliant employee portal
Learn about Edenred → 
Want to Offer Edenred's LSA Account to Your Team?
FAQs about Edenred's Lifestyle Savings Accounts
Can I limit the purchases my employees make with their LSA?
Yes. All Edenred Benefits plans are fully customizable and give employers the ability to implement a variety of spending controls.
What is a lifestyle reimbursement?
Lifestyle reimbursement accounts are also known as Lifestyle Spending Accounts or LSA. In Edenred's LSA, money is set aside for employees to use on their choice of well-being expenditures including fitness and wellness, education and entertainment, pet care, and other options. Additional discounts from partners are also included in Edenred's Lifestyle Spending Accounts.
How much is the annual lifestyle allowance for employees?
Employers have full control over how much they contributed to an employee's Lifestyle Spending Account each year.
What expenses are eligible for a lifestyle spending account?
Edenred's Lifestyle Spending Account (LSA) can be used to cover a variety of benefits including the following, although employers also have the option to add limits to the coverage and purchases:
Food 
Entertainment 
Education
Clothing and household furnishings
Family and pets
Transportation and mobility 
Travel
Physical wellbeing
What's the difference between a lifestyle spending account and an HSA or an FSA?
Lifestyle Spending Accounts use post-tax funds, offer more flexibility and choice to employees and employers than HSA and FSAs, which use pre-tax funds and are limited by IRS tax code.